Class Size Matters is a non-profit organization that advocates for smaller classes in NYC's public schools and the nation as a whole.  The New York Times has called us the "city's leading proponent of smaller classes."
We provide information on the benefits of class size reduction to parents, teachers, and concerned citizens nationwide, as well as monitor class sizes in New York City.  We  issue reports on class size and related issues, hold confe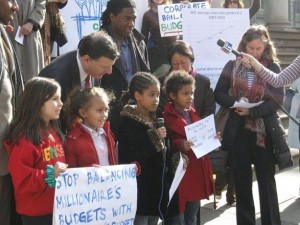 rences and provide briefings to community groups and parent organizations.

The organization's founder and Executive Director, Leonie Haimson, was a public school parent for 15 years, and has received the John Dewey award from the United Federation of Teachers, was named one of NYC's "family heroes" by NYC Family Magazine, and was honored as an "Extraordinary Advocate for our Children" by Advocates for Justice.

She has appeared on CNN, Fox News, MSNBC, Good Day NY, WNBC news, and numerous other television and radio shows.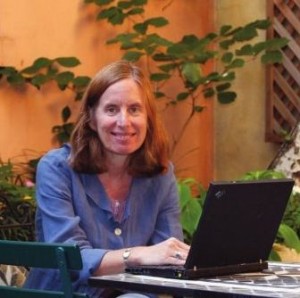 Ms. Haimson is the editor of the NYC Public School Parent blog and is an occasional columnist for the Huffington Post.  She was also a co-founder  of Parents Across America, and is a board member of the Network for Public Education.
Please make a tax-deductible donation here, or send a check to: Class Size Matters, 124 Waverly Pl., New York, NY 10011. Our EIN# is 20-2169746.
Email us at info@classsizematters.org. Call us at 212-674-7320.
Subscribe to get regular updates on class size and student privacy issues: