Join Class Size Matters on Tuesday, June 18 in celebrating the efforts of two outstanding teacher-bloggers who give us the real "skinny" on NYC schools.
Get your tickets, here, and celebrate the work of public school advocates over a four-course dinner with wine.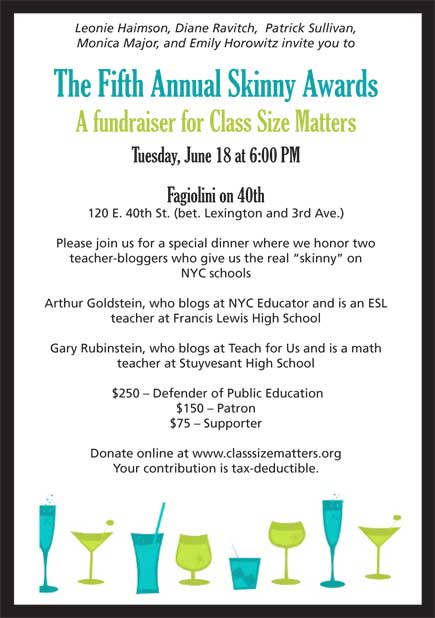 Or if you can't attend, please consider making a donation to help us continue advocating for class sizes and student privacy.